I'm baaaack! As complicated as things are I made some time to create the Fuller House mani I promised on my last post aka the Fuller House – Season Review. There were so many things to choose from but I ended up going with Max Fuller, my fave.
Regreseeeee! Mi semana siempre es mega complicada pero logré sacar un tiempito para hacer las uñas inspiradas en la serie Fuller House que prometi en mi post anterior (en inglés). Habían muchas cosas para escoger pero al final me decidí por inspirarme en Max Fuller, mi personaje favorito.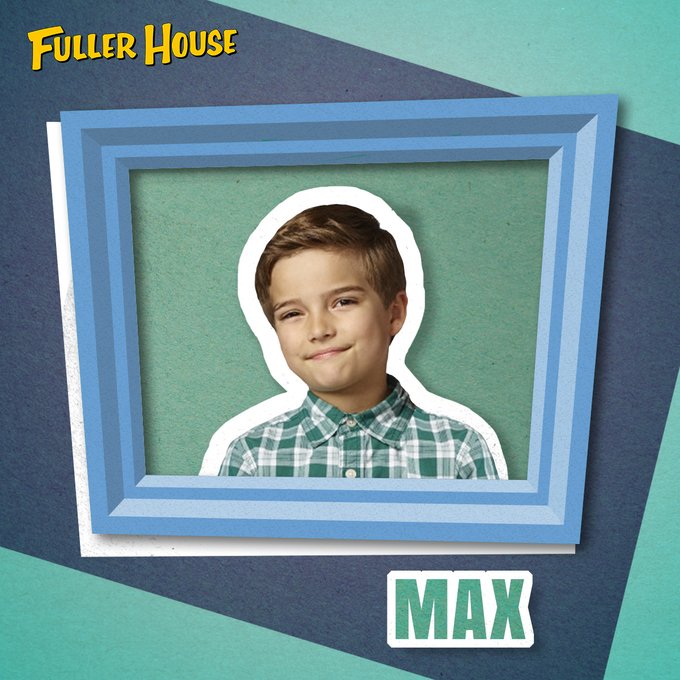 Meet Max Fuller. A super adorable, cute, sassy, neat-freak, funny kid. He stole my heart from episode one. And I wasn't sure how to represent him, so I went for the family portrait photo from the Fuller House instagram account.
Les presento a Max Fuller. Un niño super adorable, lindo, pilas, gracioso y obsesionado con la limpieza. Me robó el corazón desde el primer capitulo.No sabía como representarlo así que decidí irme por el retrato familiar que encontre en la cuenta oficial de Fuller House en instagram.
For my nails I went with a portrait graphic look, moving it around the nails. Is not the most obvious representation but it wasn't the point. That's why is called an inspired look, right?
Hope you guys like it! Let me know in the comments who your favorite character is!
Para las uñas me fui con el portaretrato, haciendo una mani muy gráfica. No es lo más obvio del mundo de que esta inspirado en Fuller House, pero por eso le llamamos diseño inspirado en..verdad
Espero y les hayan gustado! Digamne en los comentarios quién es su personaje favorito!
Polishes Used / Esmaltes Utilizados
Revlon Gel Envy "Full House" (ha!)
Revlon Colorstay "Coastral Surf"
Valmy "153"
Kleancolor "Winter Waltz"
OPI "Nail Envy Original Formula" for the base and INM Out the Door Top Coat
Thanks for stopping by. Don't forget to Follow/Subscribe and come back soon for more nail art!
Gracias por pasar un ratito de tu tiempo en mi blog. No olvides seguirlo o subscribirte y regresa pronto!
Love and Smiles, Jessi
Instagram – Facebook – Twitter – Pinterest – Bloglovin'