Over a year ago this very shy girl named Jessica wanted to start her very own YouTube channel. Nonetheless, the fear and doubts got the best of her and she started a Nail Art blog instead.
My blog hasn't grown too much since I started it, granted. But that doesn't mean that my confidence hasn't improved. Sure the nerves, fears and doubts are still there, but I figured it was about time to jump off the cliff, and take my chances on something I've been wanting to do for a really long time.
Even though this blog started as "Nails Only", there are no rules when it comes to running your own blog.
So today I wanted to take a bit of time to write and tell you what my YouTube channel will be about.
On to TV Talk!
That's right! TV. But how?
I watch more shows on TV than anybody I know. And sometimes is hard to find people who watch the same shows and want to talk about them. On my YouTube channel I will post a weekly summary of the new episodes aired the previous week, only the shows I actually like to watch. Talking about the highlights, shocks, fashion, sexy boys, drama and laughs.
The Fall season just kicked off last week with the premiere of with Season 5 of Haven (SyFy) so I guess I'm a video behind but that's alright. My first video will be up on Monday, and before you get bored and move to another site I will tell you as fast as I can which TV shows I watch. Starting Sunday since Saturday is the only day of the week without shows (that I watch)
SUNDAY
DEVIOUS MAIDS. 2013. Lifetime
Not yet renewed for a third season. Hope it does.

ONCE UPON A TIME. 2011. ABC
LOVE IT! Hands down one of my favorite shows. Amazing cast, witty script. Ships. Bromances.
Our childhood fairy tales with a twist. Season 5 premieres September 28.
GAME OF THRONES. 2011. HBO
All men must die. And for the old Gods and the new, they DO!
After so many people telling me to watch, I caved and ended up watching the four seasons in only four days.
It's been renewed for seasons 5 and 6. Can't wait for Season 5 to premiere April 2015.
DOWNTON ABBEY. 2010. iTV one  (PBS in US)
Period Drama. Masterpice. Amazingness. LOVE IT! It will begin Series 5 on September 21. PS.: Go Mary!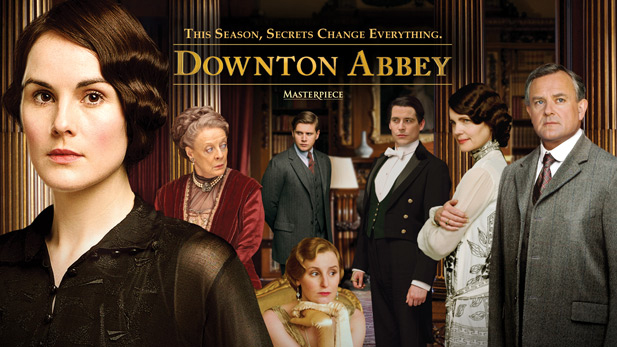 SHERLOCK. 2010. BBC (PBS in US)
OMFG! A-freaking-mazing  but I hate having to wait two whole years for only three new episodes.
Maybe we will get a Christmas special or mini episode at the end of this year but for Series 4 we have to wait until 2016. BTWs…I'm Johnlocked
MONDAY
2 BROKE GIRLS. 2011. CBS
Cupcakes and nuts! Because these girls are cray. Season 4 premieres October 27
SLEEPY HOLLOW. 2013. FOX
War is coming. Not as awesome as Winter is Coming but I'm excited for Season 2 which premieres September 22
BEAUTY AND THE BEAST. 2012. CW
A bit cheesy sometimes but keeps you watching. Waiting for some new interesting twists in Season 3.
Coming next year, probably late Spring.
SWITCHED AT BIRTH. 2011. ABC Family
Reminds me how much I want to learn sign languaje every time I watch. Lovely story. Bemmett FTW.
Does anybody else feel like killing Daphne? Like always.
Season 4 to start in early 2015. Can't wait!
AMERICA'S NEXT TOP MODEL. 2003. CW
Can't begin to tell you how much I hate the social media vote. At least this season they don't tell you about it every second.
Boys are back this season and I think the crown could go to the guys this time, we'll see. Cycle 21 began August 22.
THE BIG BANG THEORY. 2007. CBS
Will go back to its rightful time slot on Thursdays in October after the football season ends.
I am super, mega, hyper excited for the new season. Staring with a one hour premiere September 22. Season 8.
TUESDAY
GLEE. 2009. FOX
I only started watching a couple of seasons ago. I know that because of Cory's death lat year, the network decided this next season will be the last. It will also be a short season for what I've heard. And somehow all the college students will be completely free to go back to Ohio for a really long time.
Season 6 will premiere early next year.

NEW GIRL. 2011. FOX
Such a fun filled comedy. Ness broke up and Winston is annoying me a little to much but I'm glad to see the gang back together
Season 4 started this week, September 16. Fun season ahead for sure.
MARVEL AGENTS OF SHIELD. 2013. ABC
OMG! I was hoping for good with this one but it was way better than I could have imagined. Pressure is on to keep it amazing for Season 2. With Fury "dead", SHIELD over and Skye's past coming to light.
Season 2 premieres September 23.
PRETTY LITTLE LIARS. 2010. ABC Family
Another of my fAvorite TV Shows. Early last season it started getting a little dull, and then all that Ravenswood's nonsense worried me even more, but the writers found their way back and O-M-G they are killing it (in the best most awesome possible way).
Currently on Season 5 but on hiatus. Will return JanuAry 1.
WEDNESDAY
BABY DADDY. 2012. ABC Family
Such a cute funny sitcom. With a girl with incredible fashion that makes me want to go shopping right away, a super duper adorable baby girl and some sexy male eye candy. This Summer show will some back for Season 4 next year.
YOUNG AND HUNGRY. 2014. ABC Family
Another Summer show, another cheesy show. Lots of stereotypes but if you can look past them the show is really good and very funny with a sweet story. It's yet to be renewed for a second season but hopefully it will come back next year.
MODERN FAMILY. 2009. ABC
One of the best comedies ever. All the characters have grown in front of my eyes, specially the boys who make me feel very old to see them growing so much. This amazing family, and a new and much older baby Joe will return for a 6th Season, September 24.
HOT IN CLEVELAND. 2010. TV Land
Another comedy. I kind of love them. This one has some funniest ladies in television and the one and only Betty White. With its ups and downs in storylines, this show has stayed on the air, luckily this past season is recaptured Hot in Cleveland's original amazingness.
TV Lands is doing something a little strange. Even though Season 5 just ended last week Season 6 is to premiere November 30.
AMERICAN HORROR STORY. 2011. FX
This is one show that you can watch without watching the previous season, since the only things they have in common are some of the cast members and how incredible creepy the seasons are.
Amerrican Horror Story: Freakshow, aka Season 4 will premiere October 15.

ARROW. 2012. CW
I'm a Marvel girl through but this DC Comics TV hero is so great I don't know were to begin. Let's just say that the show has done so amazing for CW that they created a second show/spin off: The Flash. Season 3 of Arrow premieres October 8. Go Olicity!
THE 100. 2014. CW
Reminds me of Wall-E a lot. But in this future there are no cute, happy, dancing robots.
And I am so happy it did great for CW, so great it's no longer a Summer show.
Even though Season 1 began and ended this very year. Season 2 will premiere October 22.
I can not wait to see what happens next. Hope Flarke to stay afloat.
THURSDAY
REIGN. 2013. CW
Last CW show of the week. For now. Here Gossip Girl meets Downton Abbey. Well, maybe not to an extreme. But it does combine great things from both those shows. Following the story of Mary Queen of Scots in French court while the English and the French Queen plot to kill her and take over the crown.
At times creepy (good creepy) but with beautiful scenarios, fashion and accessories (oh my those head pieces) and some very sexy foreign boys with British accents.
Season 2 will premiere October 2.
ELEMENTARY. 2012. CBS
Modern day Sherlock Holmes in New York City. I actually head of Sherlock because of Elementary.
This show gets a lot of hate for having a female Watson and lacking a solid story. I agree a little with the lack of story but the writers were doing better by the end of Season 2 and I really like Lucy Liu's Jane Watson.
Season 3 premieres October 30.
BONES. 2005. FOX
I started watching in Season 5 if I remember correctly. Mostly I love the storyline of the main characters and even some of the interns storylines.  I don't pay that much attention to the murders, just enough to try and guess who the killer is.
Last season Booth uncovered corruption inside the American government and he almost died. Almost because I saw the new season promo and he is alright, kind of. Season 10 will premiere September 25.
GREY'S ANATOMY. 2005. ABC
Another show I didn't watch from the begining, Grey's. But my friends that got me into the show filled me in.
I thought this show was going to end last Season. After some cast members that have gone to do other things, and others feeling their characters have given their all. Regardless I think Shonda Rhines will keep us on the edge of tears for a few more seasons.
Season 11 premieres September 25.
PROJECT RUNWAY. 2004. Lifetime
I love Project Runway, in all its forms. Project Runway, Project Runway All Stars, Project Runway: Under the Gunn. And I am super excited for the new addition Project Runway: Threads.
Project Runway (original) is currently airing Season 13.
This shows go together because they air in intervals. When one ends the other begins and so on hopefully forever. YAY.
HAVEN. 2010. SyFy
It bugs me they moved Haven to Thursdays. They do know it's football season (for those who care). I don't like not having Haven on Fridays anymore but I am so pumped for this new season.
Haven is a science fiction show, people with supernatural weird powers, and it's crazy fun.
Season 6 premiered last week, September 11. And OMG I am loving it!
Plus! There is a webshow, Haven: Origins. Webisodes are very shorts but this might be a cool spinoff for Haven if they do decide to end it this season. Hope not. This is one of my favorite shows. Dudrey FTW.
FRIDAY
SAILOR MOON CRYSTAL. 2014. Niconico
For the 20th Anniversary of the original Sailor Moon anime. Oh it's an anime by the way. Toei Animation (studio that produces the show) decided to reboot the story of the Sailor Guardians. This time the studio is sticking more to the characters appearance from the Manga. Pretty Guardian Sailor Moon Crystal is a FREE web show and it airs two episodes per month.
Premiered July 5, 2014. Remember its a FREE web animation.
HERE you can watch the English subtitled version in the Niconico website.
HERE is the HULU link. They will air for the new subtitled episodes at the same time as the Japanese premiere.
HERE is the HULU link for the original Sailor Moon anime, it's not complete but they air two new episodes every Monday. Also for free.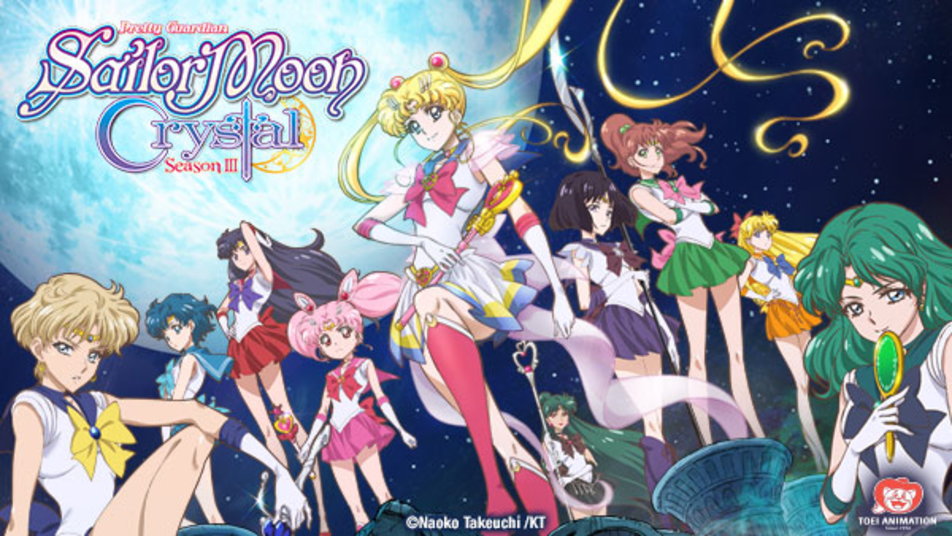 DISCLAMER: I do not own any of the images used on this post. I found them browsing online for the newest/coolest official poster I could find.
I hope you join me in this new adventure/crazy thing I'm getting into.
Let me know in the comments bellow what shows you watch.
TV Talk: Upcoming Shows
My YouTube channel
Love and Smiles, Jessi
Instagram – Facebook – Twitter – Pinterest – Bloglovin'